In choosing a ventilation system, much attention is paid to the choice of heat recovery unit, but usually, little attention is paid to the ducting arrangements. The design and specification of the ducting used just as important as the choice of ventilation unit, the ventilation ducting system will optimise the efficiency of the system.
Ducting can make a system as silent as possible and hygienic too. The efficiency of a system can depend on the smoothness of the inner surface, the dimension, the number of bends, the radius of the bends and the length of a ducting system.
Ubbink Air Excellent System
Another popular ducting choice at CVC Ltd is the Air Excellent System is a modular air distribution system with flexible hoses and various connectors and air distribution.
The system can be used with all conventional ventilation systems and is suitable for new construction and renovation. The Air Excellent sets the highest standard for both installed performance and ease of installation. its airtight mechanical connections, minimise the fan energy used and sound production of mechanical ventilation units.
The system is available in the hemisphere dimensions 50 x 100 mm and 60 x 130 mm and round 75/63 mm and 90/75 mm.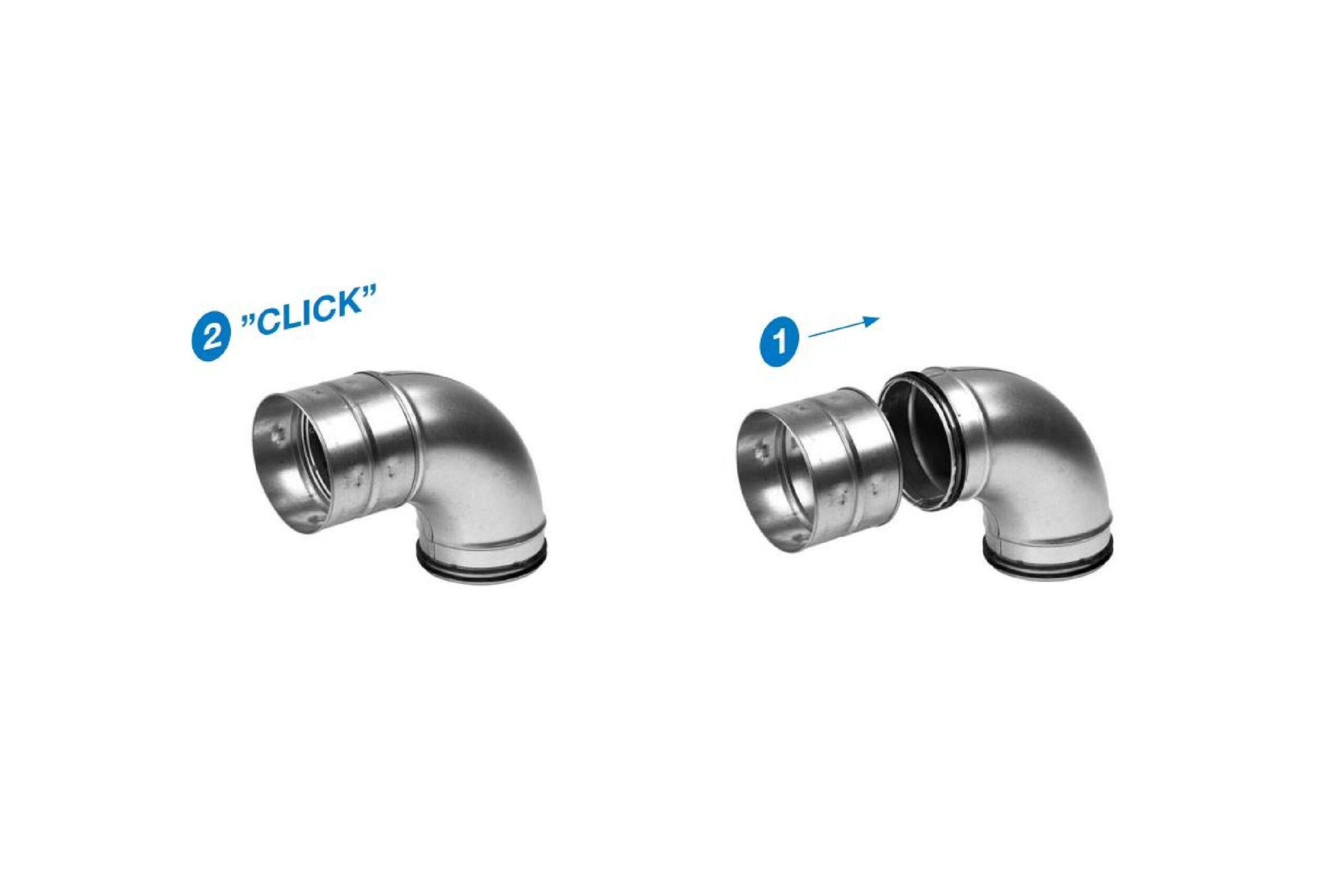 Lindab Safe Ducting

There are plenty of ducting systems depending on the ventilation installation project. From rigid PVC ducting, rigid galvanised metal spiral ducting or semi-rigid radial ducting. At CVC Ltd we often use Lindab Safe Galvanised Steel Spiral Ducting, this provides a robust system, particularly on larger installations and is the best choice for ducts greater than 150mm diameter.
Lindab is available in 3-metre lengths and will give excellent airflow, it's extremely efficient especially if used with "Safe" fittings. Safe fittings incorporate a double rubber seal on each end, virtually ensuring that there are no air leaks from the ventilation ducting system. It also makes for a simple and much faster installation. Lindab duct & fittings are manufactured from Z275 galvanised steel with a C2 corrosion rating, making them suitable for external use with a life expectancy of over 30 years in low pollution environments.
Want To Buy Filters And Spares For Your Current Ventilation Unit?
At CVC Ltd we design, deliver and install your complete ventilation project or heating recovery system. Our webshop currently stocks Temperature Sensors to Sky filters suitable for your Passivhaus build. Browse our choice of filters and accessories.