24th May 2019
One of the key elements that influence the choice of Mechanical Ventilation with Heat Recovery (MVHR) units in the market is Specific Fan Power (SFP) with the lower the result the better. The basic principle of the Passivhaus standard is to reduce the energy demand and SFP is a key indicator for measuring the MVHR unit energy efficiency.
SFP can be defined as a measure of the efficiency with which a given volume of air can be moved. In an MVHR unit the SFP relates to the total power input to the fans, controls, preheater etc divided by the maximum airflow. SFP for MVHR units is usually expressed as watts of power per litre of air per second (W/l/s) or watts of power per meter cubed of air per hour (W/m3/hr).
MVHR systems are often used in Passivhaus construction and the minimum performance requirement for a Passivhaus certified MVHR unit is a SFP of 0.45W/m3/hr. It is important to note that the Passivhaus Institute (PHI) and the Standard Assessment Procedure (SAP) test methods are different, so the results for SFP aren't directly comparable.
The Brink Flair 325 achieves an SFP of 0.19W/m3/hr (PHI) which is 30 per cent lower than the previous model and considerably less than similar products on the market, a great example of MVHR unit energy efficiency. This is the result of improved aerodynamic design and unique fans which are equipped with an integrated control system to ensure a constant flow of air.
The SFP is not fixed for any MVHR unit but fluctuates based on the airflow rate and system pressure. The Brink Flair 325 has constant volume fans and will continually adjust to provide the commissioned airflow; added system pressure from excess bends, or blocked filters, will result in the fans working hard and increase the SFP.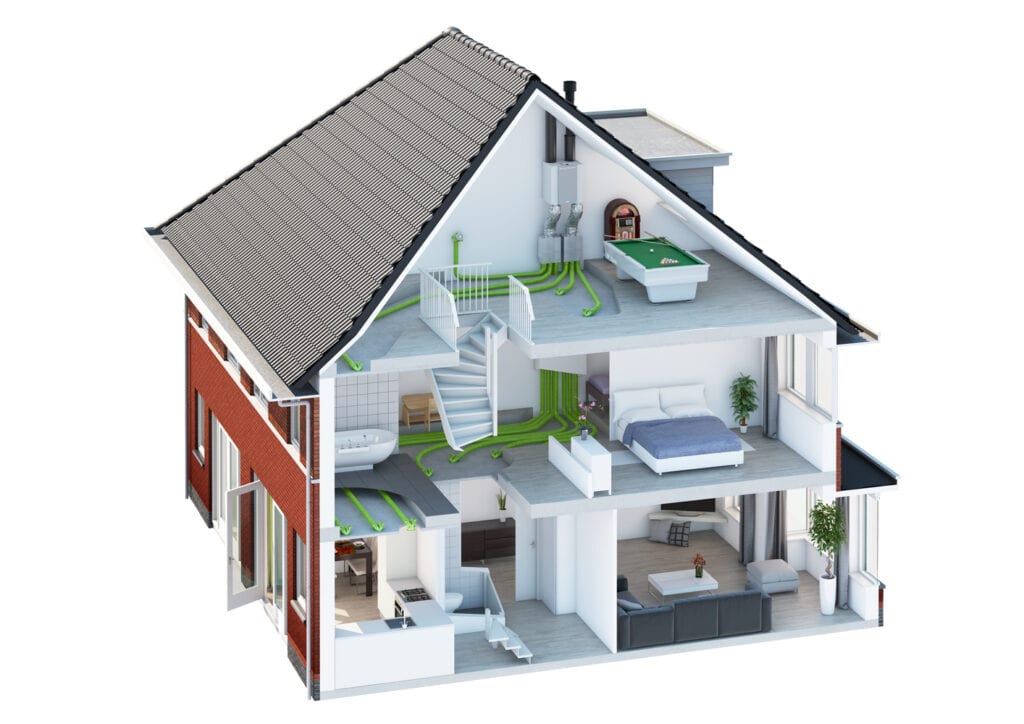 Free Design and Quote Service
With every project, we offer a free design and quote service tailored to your needs. Working alongside other contractors involved in your project, whatever the build, whether it be a Passivhaus build or a simple new ducting system – we ensure the best and most energy-efficient solution, is provided for your needs.